We've had a group of 12 divers show up without a reservation at work and between that, more fun divers, 2 open water courses, an advanced open water course and 3 refreshers all this week (with only me and one other instructor), this is the first time I've been online in ages. My pocketbook is happy but I have a headache!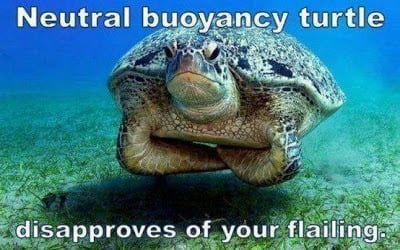 how i feel after teaching that many courses in a week
And for all the doubters, I have only crashed my new scooter once so far, and it was totally Bobby's fault… you know, since I was riding up and down the road with her on a rope and it got caught in the wheel. Add that to the unfortunately long list of not-so-intelligent things I've done here in Roatan. (Bobby and I are both fine, and so is the scooter! I was going slowwwwwwwwww.)
Because I am a narcissistic egomaniac, I would like to leave you with a cool photo of me diving and a suggestion to head over to my friend (and soon to be neighbor!) Sarah's site, Bella Gypsy Sol, for a lovely post she wrote all about ME! Sarah is a good friend I met here in Roatan who also decided cubicles were for suckers. She throws the best ladies nights in West End and I can't wait to move downstairs from her!


i've christened this site "rika's rhapsody" even though i think it already has a name… oh well.
Off to see some friends at a BBQ on the beach – sorry to my family and friends back in Canada… I Skyped my parents the other night and they still had tons of snow. Come visit 🙂