Hey there, I'm Rika!
I'm in my late 30s and I'm originally from Canada, though I was living abroad from about age 25-35.
Back in the day, I went to university and got a degree in stuff that no employers give a crap about. I finally gave up and succumbed to a corporate job, went back to school again to get my paralegal diploma, and got used to life in an office tower.
I worked in Vancouver, BC in a cubicle all day for about five years as a securities legal assistant/paralegal. I made rich men richer and I scraped by, and it was not my favorite way to spend my days.
In 2012, I decided to get the hell out of there and ran away to a little island in the Caribbean called Roatan to become a scuba diving instructor and live in a tropical paradise. I did that for over four incredible years, learned a ton, got well over 1,000 dives under my belt and showed the reef to thousands of divers…and then decided to try something completely different – because why the hell not?
So in 2016 I moved to Japan! I was placed in Naruto-shi, Tokushima-ken and I worked as an assistant English teacher on the JET Programme for three years. I was team-teaching English classes in the public school system from kindergarten up to 9th grade, and it was pretty ridiculous on the daily. I visited 25/47 prefectures and all 8 regions while I was there. I left Japan in August 2019 and am already looking forward to visiting again in the future.
After Japan, I moved to Bali in 2019 to work with Paradise Interns as the company COO and blog coach. Unfortunately, after only a few months there the world stopped spinning due to COVID-19 and I am currently back in Canada indefinitely.
I've been in Canada for about a year and spent this time building up my online business (come say hi on Insta!) from a sporadic side hustle to a six-figure booked-out business. I'm busy!!
I've got plans to get out in the big wide world again and move back abroad once I'm vaccinated and most of the rest of the world is too, and things are able to be open safely again. (You won't catch me at the beach until then.)
Until that's a reality (2022?) you probably won't hear much from me here, because I don't feel like people come to a travel/expat site to hear about me sitting in my apartment all day alone working on my laptop in central Canada.
(I mean, if that's what you wanna hear… let me know…?)
Anyway, that's me. I appreciate each and every one of you who still check in on this little corner of the internet. I've been here on this blog since March 2012 and I'm not ready to give up on it just yet.
Since my cubicle throwdown (yes, I coined that term and it's mine!) in 2012, I've become a PADI Master Scuba Diver Trainer, I worked on luxury megayachts, I've had my travel writing published internationally, I've saved a man's life, I've given a live TV interview in Japanese, I've taught hundreds of people how to dive, I danced in the largest traditional dance festival in Japan (TWICE), I swam with whalesharks, and I've pushed myself into all kinds of wild situations I never would have come across had I stayed in that cubicle.
Countries I've set foot in so far: United States of America, Cuba, Peru, Mexico, Belize, Bahamas, Honduras, Japan, Philippines, Vietnam, South Korea, Thailand, Hong Kong, Taiwan, Singapore, and Indonesia.
On the travel wishlist: Laos, Bermuda, Guatemala, Nicaragua, Malaysia, Colombia, Morocco… and literally all of Europe!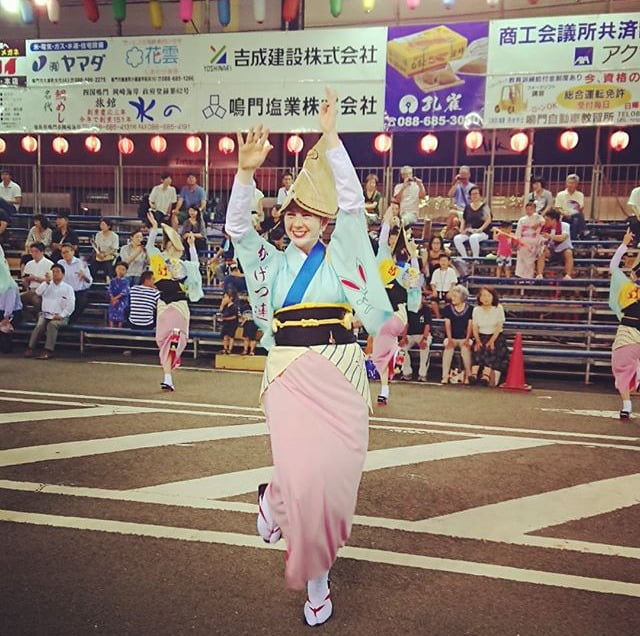 If you want to know more, you can get in touch with me at
rika@cubiclethrowdown.com
You can also follow along with me on Facebook, Twitter, Bloglovin', Instagram, and Pinterest!