In the spirit of exploring the island I live on, Shikoku, I jumped at an invitation from a fellow ALT to spend a Saturday at a famous shrine, Kotohira-gu. (She conveniently left out that I would need to climb 1,368 steps up the side of a mountain to get to it…!)
Kotohira-gu Shrine (commonly known as Konpira-san) is a huge Shinto shrine located 35km outside of Takamatsu, in Kagawa prefecture on Shikoku Island. It's about a 1.5 hour drive from the town we live in (Naruto), and the tolls are about 1600yen ($16) each way. Road tripping in Japan usually is easier if you have friends to go with, because the highway tolls are really expensive and it helps to share the cost.
This shrine is said to be the guardian of the sea, and while I don't get underwater daily the way I used to, I still thought it would be a good idea to pay my respects. The climb wasn't actually as bad as I imagined and there are lots of places to stop and sit on the way. Most of the stairs up are flanked by tourist shops and some restaurants, so there's opportunities to take a break. Try some famous Kagawa udon!
However, the last bit of the climb is pretty intense and the stairs go almost straight up.
I think the view at the top was worth it though!
We took a break at the top and I got my fortune for the year. My social media followers may remember the garbage fortune I got last year. You are only supposed to get one a year at your New Years visit to the shrine, so I had to wait for a new one. This time I got to pick one out of a big fiberglass dog…and lucky me, I got a great one this year with a little dog charm to boot.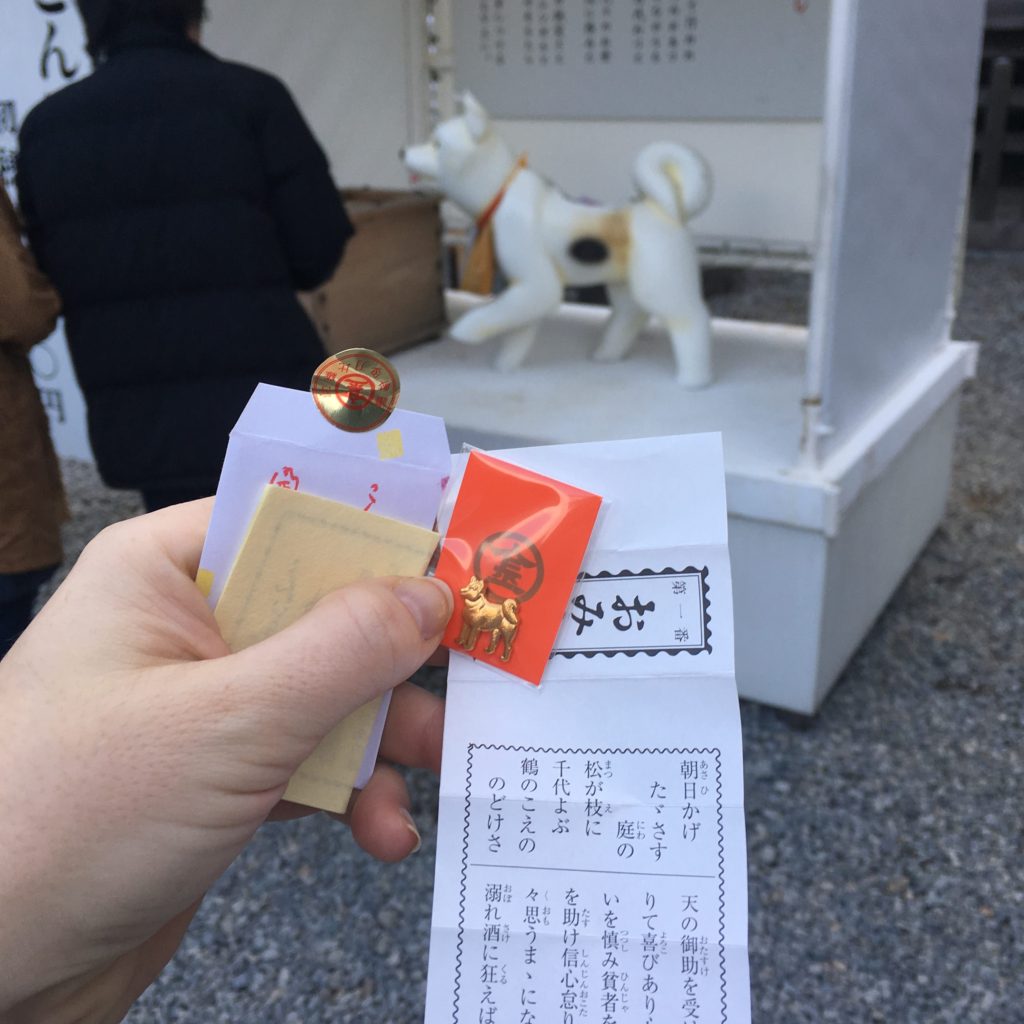 We really didn't have anything special to do, so we mostly spent a few hours wandering around. Even though it was pretty busy, there was lots of room for everyone. I enjoyed stopping at all the mini-shrines on the way up. There's even one with live horses in it! Apparently, people used to give horses to the shrine in exchange for good fortune. In addition to the two live horses, there are horse statues all over.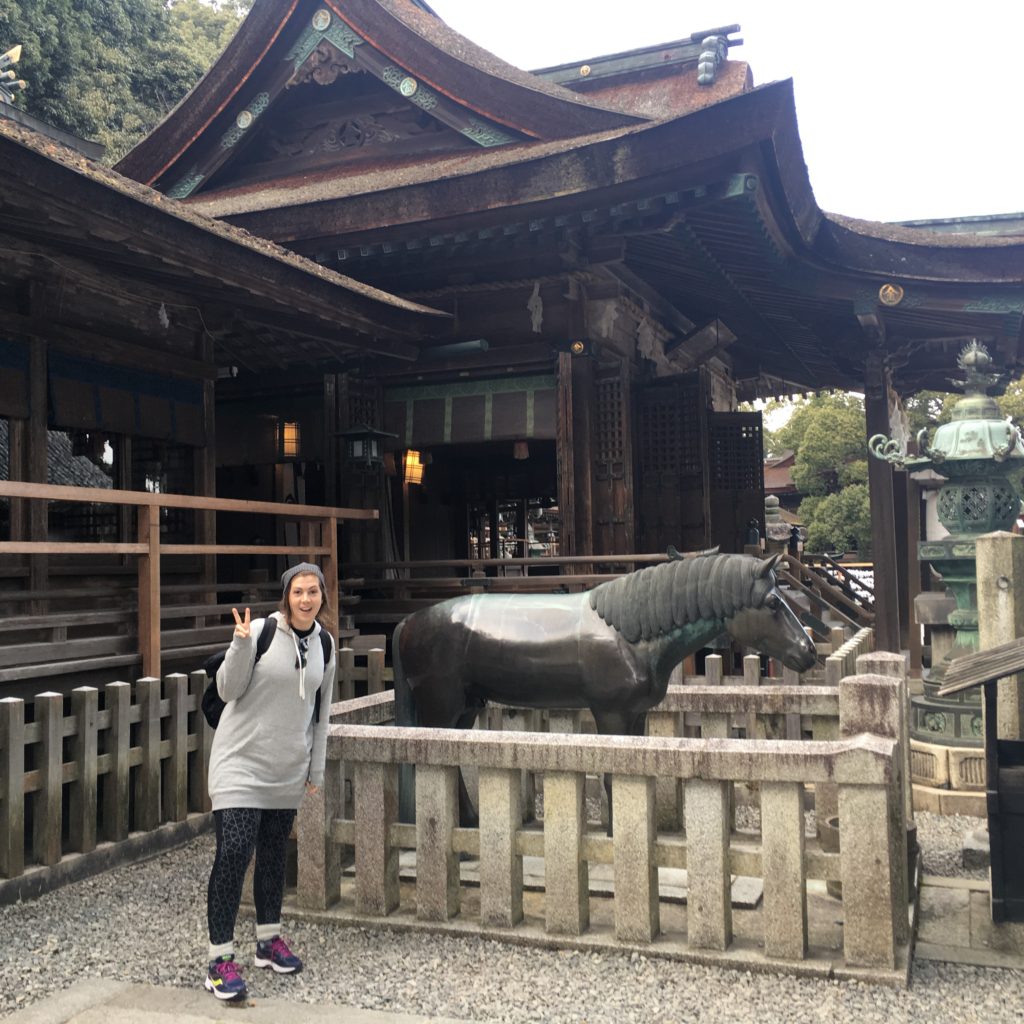 All in all, this was an easy, chill daytrip and I'd definitely go to Kotohira-gu again. I wouldn't do this one in the summer as I think I might die in the heat on all those stairs.
If You Go
Getting there:
The shrine is easily accessible by train, you just have to get to the station that is named after the shrine (Kotohira) and follow the signs! If you're coming from Takamatsu (the nearest major city) it will take 35-80 minutes on the train, depending on what kind of train service (express, rapid, local) you take.
If you drive, just Google map the train station and then look for parking when you get close. There are tons of parking lots near the train station and that's what we did. We paid about $8 for parking in a proper lot for the day, but there are lots of enterprising locals who will try to wave you into their makeshift lots. It's probably cheaper, but they double-parked people so I wasn't sure how we were supposed to get out if the person blocking us in hadn't left yet (~mysteries of Japan~).
What to bring:
always a good idea to have a water bottle. There's lots of places/vending machines on the way up to buy a drink, but it's nice to try to reduce plastic bottle use.
money! There's restaurants and souvenir shops everywhere. Kagawa is famous for udon and there's loads of udon restaurants around. Also udon ice cream if you're brave!
your camera for the incredible views at the top. Pro photographers will benefit from bringing a wide-angle lens to capture the landscape down below.
sturdy shoes. The stairs are no joke. There are handrails but this is not for those with heart or respiratory problems (though you could probably do the first easy bit). I did see a Japanese woman doing it in heels, but if you've ever spent any time in Japan this will not surprise you. And I don't recommend it!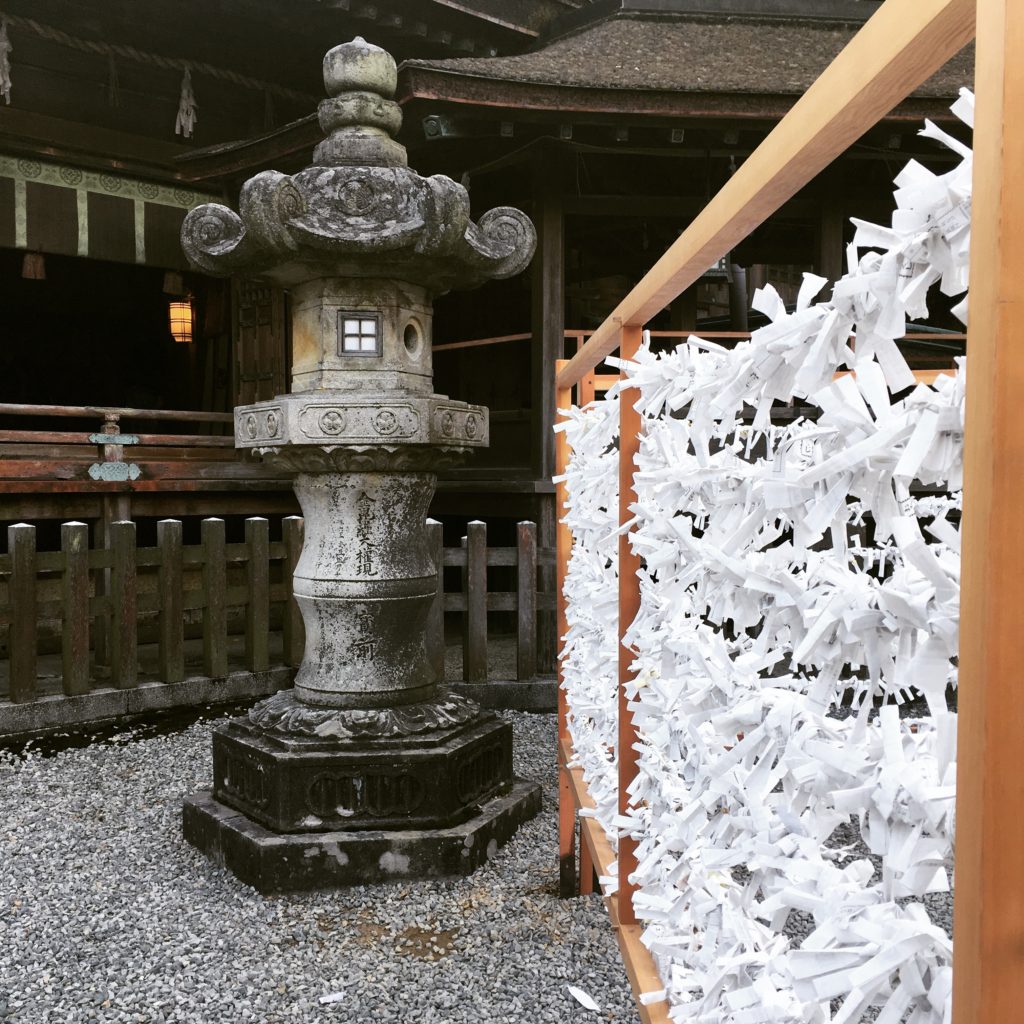 Want more Cubicle Throwdown in your life? Of course you do, you rockstar. You can follow me on Facebook, Twitter, Instagram, G+ and Pinterest, if you like. You can also add me to your Bloglovin' feed, or email me! If social media is not your jam and you just want my posts straight to your inbox, check out the sidebar and put your email address in the "Never Miss A Post" box. No newsletters or spam, just my posts – scouts honor. xo!