Hey. You're cute. Wanna come out with me tonight?




For the record, West End is small. Like, REALLY small. Like a 1-mile road along the beach and that's the entire village. So we have to make a lot of our own fun here.


This aerial photo shows basically the whole place (check out the source link for more info about West End).





I know you're all dying to know what I do with my one night off a week. So here it is, in photo format, with the tamest photos I was comfortable putting on the internet. Here's a typical Friday night:



First…I get a drink. It's always a rum punch. The bartenders don't even ask me what I want anymore. I don't know if that's good or bad.
Sometimes it's a (Korean's) birthday.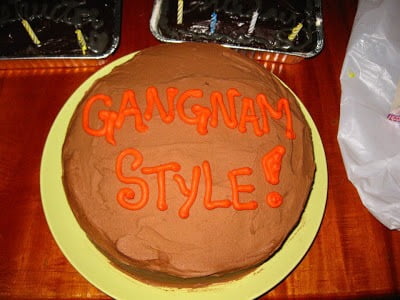 So we have to do the dance, of course.
I usually have an arm wrestle once a week with this kid. He sells crap to tourists. He's 12 and kicks my ass, seriously…look how hard my arm muscles are working in the photo. However, he claims I am much stronger than when I got here, probably due to hauling about 453220980647655 scuba tanks a day.
I try to get in at least one awesome photobomb during the evening. People trying to take photos do not think it's as funny as I do.
If you know me, you know you will always find me on the dance floor. This is early in the evening, so it's not too crowded, but every single person in this picture is a friend of mine. We sort of took over the bar this night.
And I can always find a fellow Canadian somewhere! This is a Canadian face, apparently, since for some reason we are both making it.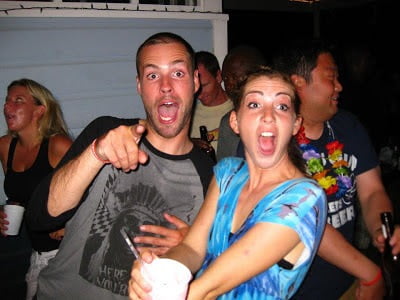 What do you do on your Friday nights??
Thank you to the Blue Marlin for helping me get ridiculously drunk every Friday night, and to my fabulous friend (and best dive instructor in the world) Irma for all the photos.