The end of the instructor course is today, and I'm already an Emergency First Responder Instructor as of this afternoon… I have written and in-water exams the next two days and then it's (almost) over! I am going to do my specialty instructor courses next week, then do some fun diving, and then take a week out of the water to let my legs heal. They are still destroyed and they are a lot better when I stay out. Then it's time to find a job – I'm still a little unsure of how that's going to go. I hope it all works out though, I am not ready to go back (wherever 'back' is now…?)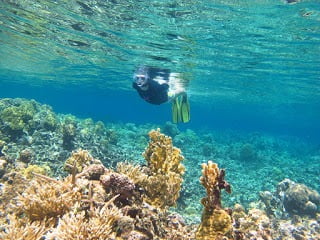 me snorkeling at cordelia banks


Four out of my five roommates are moving out on Monday and it will just be me and one of the American guys left. We need to find people to move in or we're going to be in trouble – this place is way too expensive for just the two of us. Wish me luck on the house hunt!


A lot of stress going on right now here…this needs to stop soon because this is NOT what I moved here for. I'm over attitude problems, backstabbing bitches, being fucked out of money, guys who think they're hotshots and really need to get over themselves, being charged double for drinks just because I'm white, and people who think I'm stupid and/or blind about stuff they're doing right in front of me. I'm frustrated but I guess there is nowhere to go but forward and hopefully start to learn from my mistakes. I could use a little zen at the moment.


With them all leaving Monday and my instructor exams over Friday, this weekend will be absolutely ridiculous. If I disappear, you'll all know what happened!