I have lots to say, but for now I'm exactly as I thought I would be (in this post). So for now….
I'm a PADI dive instructor!!
Here's me and my Roatan family celebrating (one of my roommates did the course with me so that's his certificate too).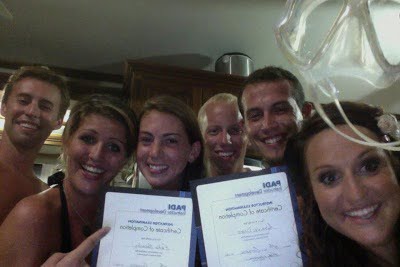 It's been a reeeeeeeaaaaaaaaaaallllllllyyyy long road, but I did it. I'm SO happy!