Every time I do these monthly roundups, I can't believe how long I've been away. ELEVEN MONTHS! WOAH! Hard to believe when I arrive in Canada next month I'll have been away for a year. To be honest, I didn't actually think I'd make it here this long. It's crazy and I'm still so proud of myself for deciding I wanted to move down here and be a dive instructor…and now I'm doing it.


So what went down this month: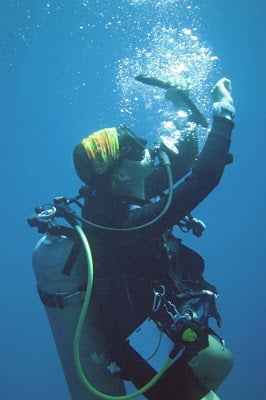 as usual for roundups – gratuitous diving photo of myself, thanks sarah
Now for my new feature in roundups – the coolest thing I've seen on the internet this month. For month 11, this award is going to Thug Kitchen! If you're offended by bad language (and if you are, haven't you fucking noticed how much I swear on my blog?) this isn't for you. But this is by far the funniest thing ever. This dude mad hustles some badass vegan recipes with the most hilarious shit written on the photos and in the descriptions, all while showing people vegan doesn't have to equal boring. Check it out!!
To all those near and far, long distance high five. You rock. Thanks for being a part of 11 months of absolute craziness.
Remember you can see all of my monthly roundup posts by clicking the "roundup" tag below!