I've been interviewed again! This time by the amazing duo Steph & Tony of 20 Years Hence, who I've been following along right from the beginning of their round-the-world journey. They write some of the most informative and thorough travel blog posts I've ever seen and are super nice and funny to boot.
Click here to see my "Chewing the Fat" guest interview over at 20 Years Hence!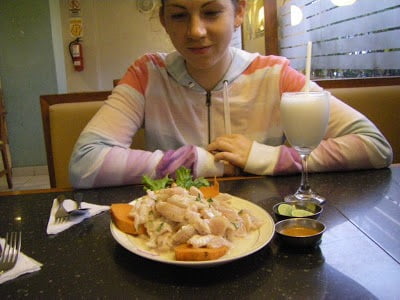 ceviche and a pisco sour in peru!
Thanks again for inviting me to be a part of your Chewing the Fat series guys!