So that was an interesting 3.5 weeks I spent in Canada. It was too many days and then not enough, as always. I stuffed my face, I laughed myself silly and I missed Roatan. I came back a few days ago and am slowly getting settled back in to the heat, the bugs, my favorite people, and being underwater.

Since I had decided to buy a new camera for my new contract position with a marketing company doing photography for a resort here in Roatan, my old Canon point and shoot looked like a pretty good candidate for getting an underwater housing and heading under the sea with me. Well, the one for my camera was $260 online (side note: are you fucking kidding me? This is an old 8MP camera I bought almost 4 years ago. It's worth like $30 now.) so I found a housing for the camera a step below mine and since the dimensions and buttons were the same, I figured it would fit. It arrived in Vancouver and as luck would have it, it certainly did NOT fit. Now what?

Ah, the luxury of being in a big city. Within 15 minutes I had contacted someone on Craigslist who was selling the exact camera I needed. I met her at a Skytrain stop, gave her $40 and now had the right camera for the housing. I figured going down to 7.1 MP wasn't that big of a difference, and if the housing flooded at least I was only out $40. (And I managed to sell the other camera that didn't fit for $50 today here! So I actually made money off my mistake. First time that's ever happened.)

I've taken my camera on two dives now and I have come to the following conclusions:

1. The camera kind of sucks. The macro isn't very good and there's no underwater setting. I thought 7.1MP would be enough, but I'm spoiled by my 14.1MP Olympus advanced compact camera, and I don't like the way these ones look.

2. I definitely suck. I know nothing about underwater photography. I don't know when I'm supposed to be using my flash and what settings to use and all of that. Also post-processing has been tough to figure out.


Any underwater photographers have tips? (Alex, I'm looking at you!)

Anyway, here's some photos from the last two days. I hope to be able to post some better ones soon, but I know you all love diving photos so here you go:




okay, not even with my camera…this is with my co-wokers camera!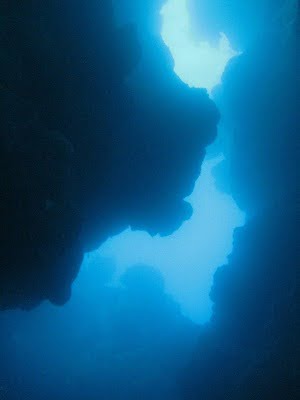 looking up from the crack at keyhole
every divemaster's favorite sight – i found the boat 🙂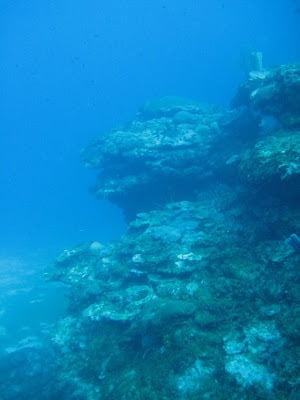 the wall at stingray corral
lionfish!
trying to master underwater selfies
juvenile trunkfish! sooo tiny! he's the little spotted ball!
burrfish
juvenile lionfish
channel clinging crab
pederson cleaner shrimp in a corkscrew anemone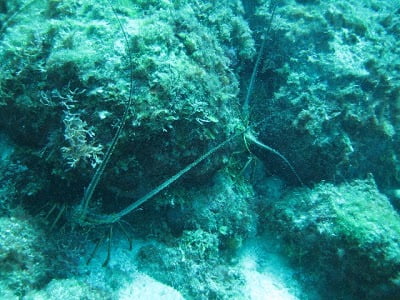 spiny lobsters chillin
in case you forgot to pack your toothbrush
a crack at mickey's place i went to investigate and subsequently got stuck in!
some of the coral and blue chromis at stingray corral
tiger tail! it's a type of sea cucumber.
Guys, make sure to follow me on Facebook and Twitter … there's lots of extras posted on those that don't make it onto the blog. Plus it makes rainbows happen. So there's that.