The lovely Alex at Ifs Ands & Butts tagged me in the super-popular Capture the Color Competition!


The short version is bloggers post a photo in each of the five categories (Blue, Green, White, Yellow, Red), tag 5 more bloggers, and tweet Capture the Color to let them know you've entered.


I am by no means a pro photographer like some bloggers I know – most of these were taken years ago with my old Canon point and shoot. All photos are completely 100% unretouched because I'm ghetto and I don't know how to do it. But it's a fun idea for a contest and I basically do everything I get tagged in (Liebster, anyone?)


So here are my entries for the 2013 Capture the Color Competition:


1. RED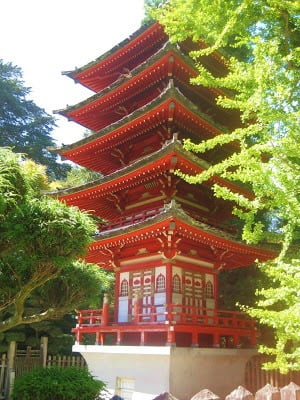 This pagoda is in the Japanese Gardens in San Francisco. I love all things Japanese, and actually squealed in excitement when I rounded a corner and came upon this.
2. BLUE


This is a glacial lake in Peru called Laguna 69. It took a 6 hour, head splitting hike up to nearly 14,000ft to get there, but the view was worth it. I love that the sky and the lake are the same color.
3. GREEN
This is the only photo with my new fancy camera. I found this tree on a hike in Lynn Canyon in North Vancouver. The forest was so, so green after I spent a year straight on the beach. It smelled so fresh!
4. WHITE


I wish the quality of this photo was better, but I love how the church is lit up. This was in the Plaza de Armas in Chiclayo, Peru.




5. YELLOW


This eccentric house-turned-shop is a perfect example of the crazy vibe in Toronto's Kensington neighborhood – I love it!
I'm tagging the following five bloggers: Adrienne Ford, Ashley Abroad, Colleen Brynn Travels, Getting Stamped and Audrey Bergner!







Guys, make sure to follow me on Facebook and Twitter … there's lots of extras posted on those that don't make it onto the blog. Plus it makes rainbows happen. So there's that.