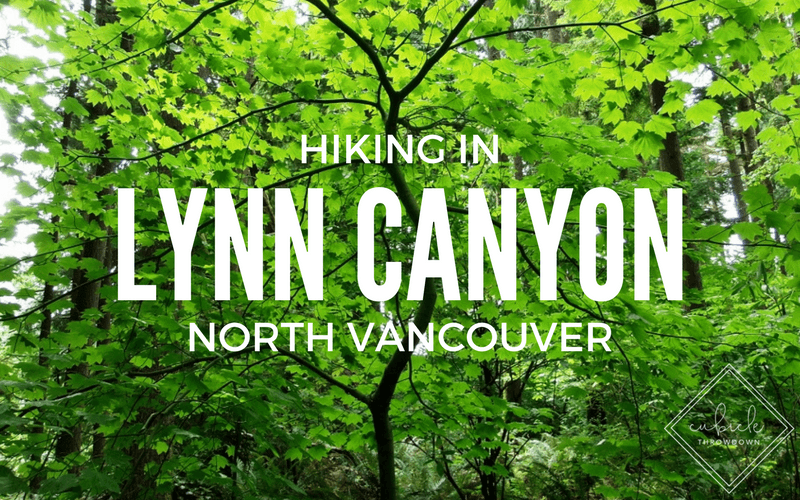 I went hiking the other day. By accident.


Who goes hiking by accident??


Well, I was out with my lovely friend Michelle and we were on the hunt for a birthday present. This present hunt took us out of her cozy loft and into a drizzly grey Vancouver morning. I. Was. In. Heaven. I have been waiting for a year to be chilly – Roatan does not afford one such luxuries such as not sweating 24/7 and not thinking you are going to die of heatstroke. We somehow ended up near Lynn Canyon Park in North Vancouver and the rain had stopped…we figured we might as well go for a little hike since we were out there. Random, but awesome. That is why I love my friends. You never know where we're going to end up!


The park was busy but we managed to land a parking spot. We headed into the cafe and got crepes for brunch (butter chicken for me, mixed berry for her), drank some amazing tea that they prepared in something that looks like it's out of a 1912 laboratory, and headed out on the trail. There's a big map right at the trail head and we decided to do the entire loop as it's not too tough (I was wearing Toms – I hadn't dressed for a hike!) and would only take us about an hour. This is a family-friendly hike for sure… nothing too crazy or steep.


I hadn't been in the forest since well before I left for Roatan last year, and I was the happiest I've been in months. It was so fresh, so green and so cool. I can't think of anywhere else I'd rather spend a cloudy summer day. And it was a great excuse to try out my new Olympus camera… I'm still learning how to use it – what do you guys think? These are all completely unedited:



FINAL VERDICT: Lynn Canyon is FREE (skip the $30 suspension bridge, so not worth it) and the trails are fairly easy. Even on a Saturday morning it wasn't super busy and Michelle & I managed to find a trail that was completely deserted so we had it to ourselves. It is 617 acres of beautiful second growth forest and lots of swimming holes which we would have taken advantage of had it been a nicer day. If you have the time to get over to North Vancouver, I highly recommend visiting Lynn Canyon. I hiked it in the winter once with friends and it was stunning even with 4ft of snow!


Want to go to Lynn Canyon? Here are the directions.
If you're looking for a little more of a challenge, check out the Top 50 Long Distance Hiking Trails in the USA by my friends over at Boot Bomb! This is an amazing, super detailed list of long distance hikes all over America. Get your boots on and get hiking!
---