Last year I won my first giveaway ever – I was the lucky recipient of a personalized dayplanner from Personal Planner in a contest hosted by the lovely Andi. When I posted about how much I loved my new planner, the company contacted me and offered a giveaway for my readers too! My friend Lise won and she loooooved hers just as much as I did.
Fast forward to this fall… it's 2015 dayplanner time! Take a look at my 2014 planner, then at my 2015 planner below and then make sure to check out the bottom of the post – I have a discount code AND a giveaway AND a contest to win a $600 airline gift card for you guys from the awesome people at Personal Planner.
All about creating my planner: what I love about Personal Planner is that it's even easier the second time around. When I started designing my 2015 planner, I simply signed into my account from last year and all my birthdays and anniversaries that I had added were already there, ready to be printed into my 2015 planner. I added a few more and set off to personalize! You get to choose SO many things, from the size of the planner to the weekly/day layout, to colors, headers, and more.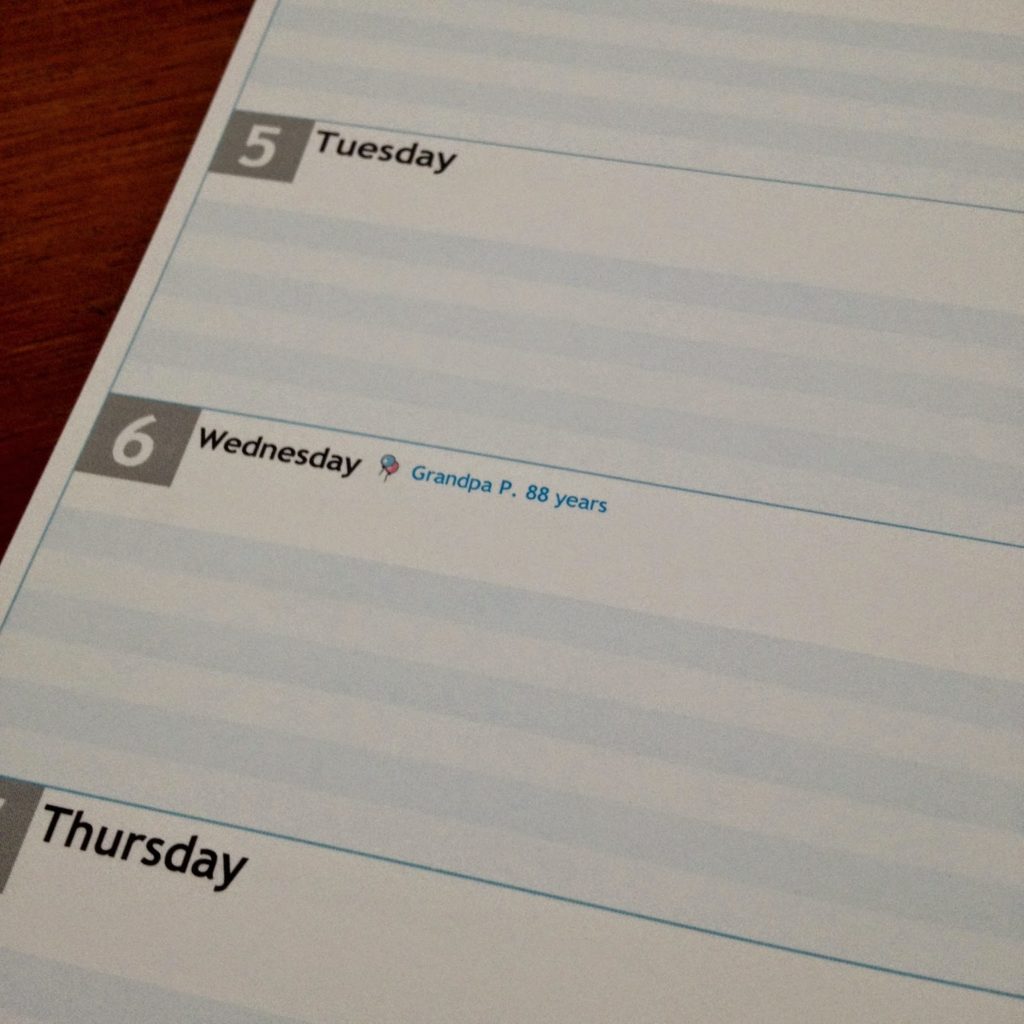 I chose new (less narcissistic?) photos for my 2015 planner covers. The front is my favorite thing in the world: SUSHI!
The back cover is a shot I took at West Bay Beach here on Roatan. I couldn't stray too far from my underwater theme.
Inside I went with a similar welcome page to last year's: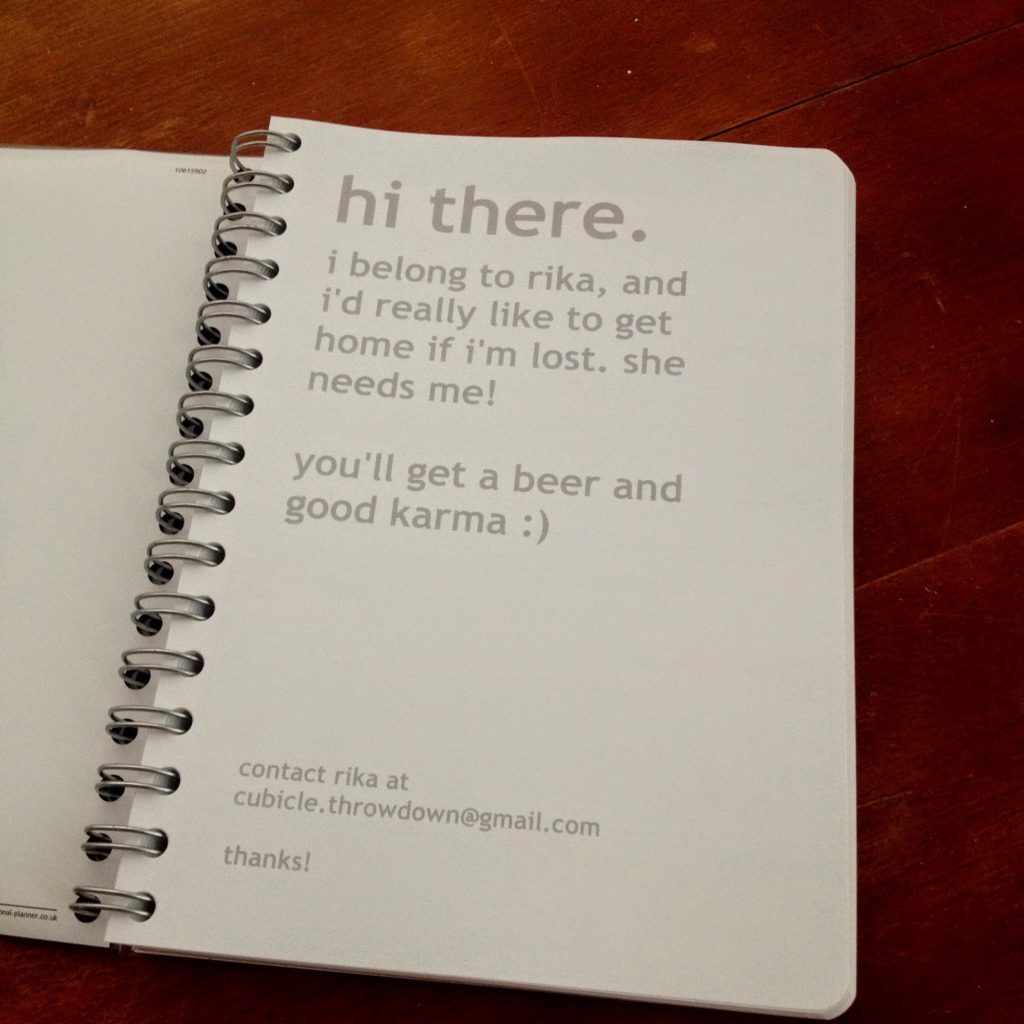 And I was happy to see a few more options for customizing the bottom of the pages – love that they added a 'This Week's Dinners' box! – and for keeping track of work hours and exercise on a daily basis. Hopefully I'll be using those two a lot!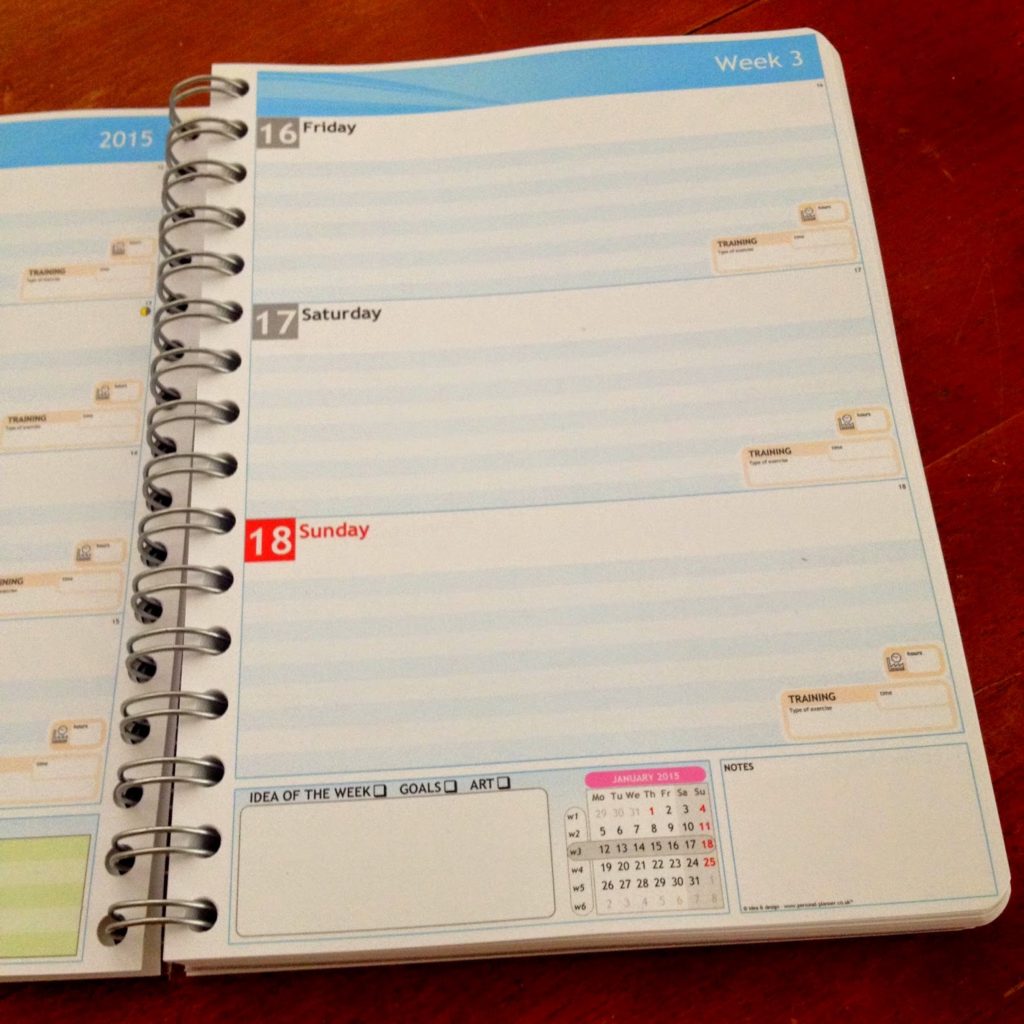 My favorite part is always deciding what to put in the last 16 pages. I went with world maps, 2016/2017 overview and basic lined note pages:
I'm really pleased with the way this came out and am already itching for December 22 to get here so I can start using it. I am a total stationary/office stuff/organization nerd so yes, I get excited about using a new planner.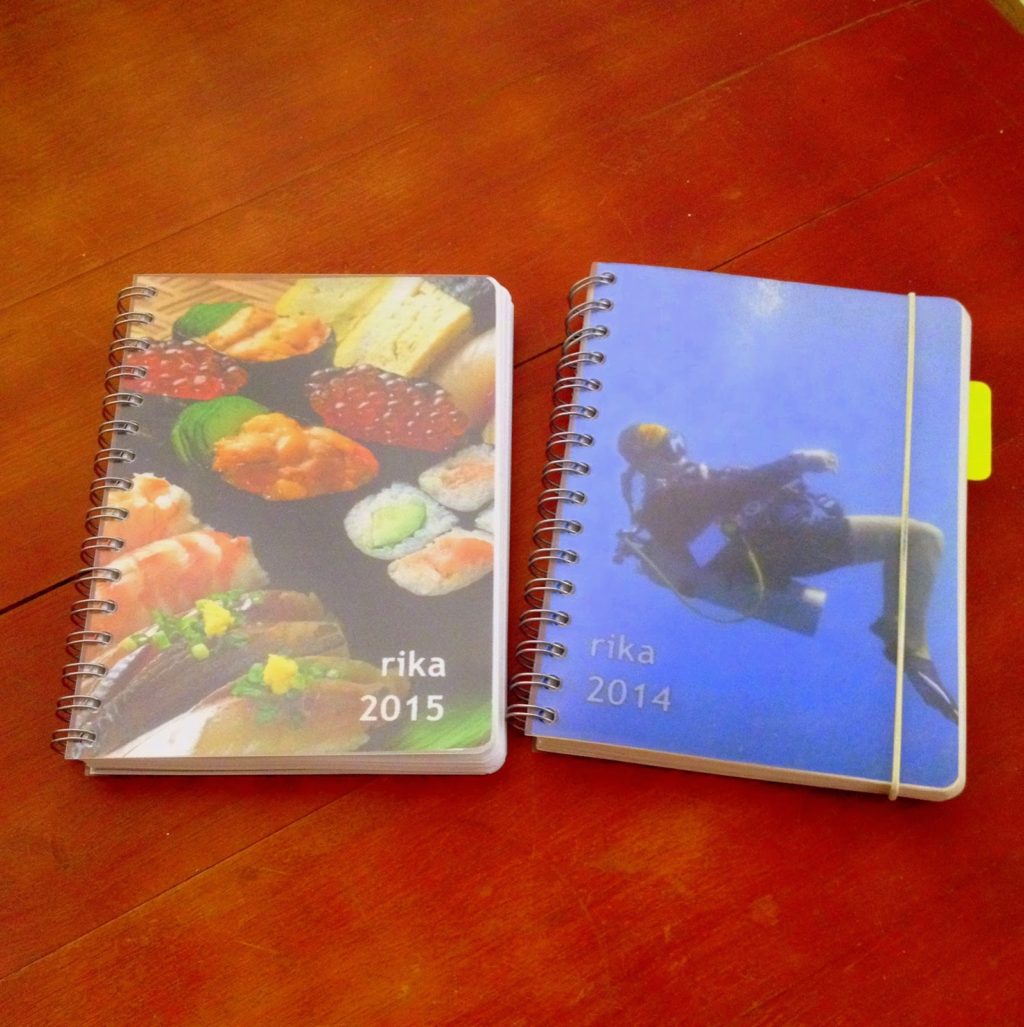 I have to say a special thanks to my girl Sarah for doing the 'bring Rika's planner to Roatan for her' duties this year (Amanda took care of it last year for me), and to Lisa at Personal Planner who was probably the most helpful person on the planet when the first planner they sent out got lost in the mail.
-THE CONTEST IS NOW CLOSED-
Congratulations to Jill on winning a free planner!
Thank you to all who entered, I loved your stories and your under-the-sea jokes. Check back next year to see what's happening for 2016 planners!
—
For those of you who order, win, or already have a planner, Personal Planner is also sponsoring an Instagram contest for a $600 American Airlines gift card. Just upload a pic of your planner and tag with #personalplanner – contest closes December 1st, 2014.
Many thanks to Personal Planner for hosting the giveaway and discount code. Lisa is the coolest customer service rep ever – after I bought my 2015 planner and contacted her to ask if they'd be interested in collaborating on a giveaway again, she generously gave me a credit for my 2016 planner and granted my request of a giveaway and a discount code (so everybody wins!). Awesome.
Guys, make sure to follow me on Facebook, Instagram and Twitter … there's lots of extras posted there that don't make it onto the blog. I also have Google+ if anyone even uses that? And I'm on Bloglovin', so you can follow me there too! Plus it makes me start planning ALL the dinners in those cute little boxes. So there's that.