I wish I had something more exciting to tell you all since I disappeared two weeks ago, but it's Semana Santa (Holy Week) here in Honduras and on Roatan that means one thing – PARTY!!
favorite dress, favorite bar, favorite song, stupid face
I, however, do not get to partake in as much of this crazy week as I would normally like to… I'm busting my ass at work in a serious way right now. We are understaffed and overbooked, and our compressor is broken so every other night my co-worker and I stay after work at our other location for hours filling tanks. I'm at least making some money so that part is good… but that's about it.


i'm in the grey and black fins…teaching as usual!
this turtle was ready to party for semana santa…such a badass




So I'm in the middle of this insane 10 day party… but for the next little while you can find me here if you need me: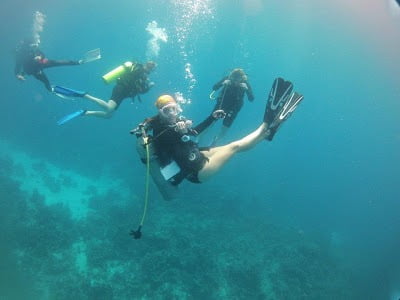 in my happy place…under the sea!