Hello everyone! I'm currently traveling on my way to Canada and taking a little break so you will find a few scheduled posts this week as I get busy stuffing my face with ALL the sushi and visiting with friends and family.
My lifetime love of the ocean made complete sense when I was 25 years old and saw the hospital I was born in. I was born on Vancouver Island and we moved away before I turned 2, so I didn't remember it. The day my aunt took me by the hospital I was born in, it all made sense. It was right beside the ocean with amazing views of the Pacific.
As I grew up, I hated sports but loved the water… you could find me swimming or synchronized swimming, and then when I was older, surfing and scuba diving. The ocean is now my 'office' as a dive instructor, and I couldn't be happier about that.
I am SO lucky to live on Roatan, where we have some of the most beautiful water – above and below the surface. When Cruise.co.uk contacted me about their 'Depths of Perception' contest, I knew right away this was my kind of contest!
My entry is a photo from West Bay Beach, one of the most stunning beaches on Roatan. The water is warm, turquoise and has beautiful snorkeling right off the beach. It looks exactly like what everyone pictures when they think about the Caribbean! I managed to get a shot of one of the standup paddleboard employees as he got his workday started. I love the contrast between his shirt and the sea, and all the blues in the water and sky.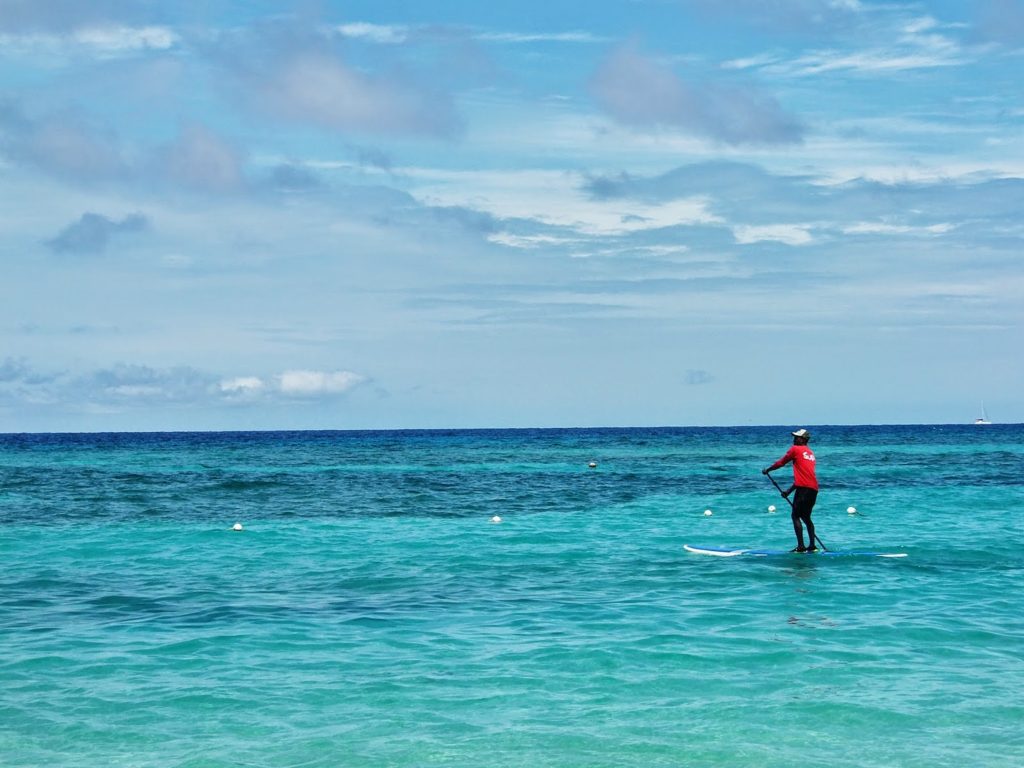 What do you think of my photo?
Guys, make sure to follow me on Facebook, Instagram and Twitter … there's lots of extras posted there that don't make it onto the blog. I also have Google+ if anyone even uses that? And I'm on Bloglovin', so you can follow me there too! Plus it makes me hopefully win this contest. So there's that.