Two years. TWO YEARS. I never thought I would be writing this post.
I remember thinking when I left Canada, "Well, if I make it even six months this will all have been worth it." Now it's two years later and I'm still here on Roatan – diving, drinking too much rum and enjoying the best sunsets in the world.
I am going to take a break from my traditional roundup posts for this once, since it's a milestone. Instead of my usual roundup, I'd like to share some of the things I've learned from living on a tiny island in the Caribbean for the last two years.




You don't need as much stuff as you think you do. I've been wearing the same 10 shirts and 3 shorts for over a year now (I changed out my 'wardrobe' once since I've been here). And you know what? No one notices, or cares, including me. I don't have a flat-screen TV or an office chair & desk, and my life still goes on every day. My 'stuff' has been in storage for two years and I've managed just fine without it.
The world won't explode if you use dollar store shampoo. I've been very lucky that in the past, I had enough money to buy whatever kind of shampoo (and clothes, food, etc.) that I wanted without worrying about it. Now that I'm on an extremely strict budget and in a place with limited options, I've had to buy and use things I would never have dreamed of back in Canada. My hair gets just as clean with $1.50 shampoo as it did with my fancy $18 shampoo I used in Canada. This applies to an awful lot of things. It's been a good lesson to learn.
Patience, and more patience. This place pushes me to my limits constantly with ridiculous red tape, line ups that can go on for hours, and the constant "I'll get to that when I feel like getting to it" attitude. However, I have learned to be more patient and find myself a little bewildered when I hear tourists getting in a huff about having to wait 5 minutes for something. Lady, just be glad you never have to go to the bank.
Trying new things never hurt anyone. I have done all kinds of things here outside of my comfort zone, from eating fried guatusa, to using bush medicine to cure ailments, to learning how to drive a boat. I have said 'yes' to many adventures just to see what would happen, and have had some incredible experiences (remember the megayacht I ran away on?) This island has been a great place for cultivating an adventurous spirit.
You can't eat garbage and drink every day. I haven't said too much about it on this blog, but I really struggled with my appearance the first year I was here. When I arrived on Roatan I had just had a really stressful year and had been working two full-time jobs for six months. I was way too skinny, but that's how everyone first saw me here. After a year of too many baleadas and Salva Vidas (plus going from a dive instructor to a dive shop supervisor which had me sitting in an office all day) I had put on 25 pounds and EVERYONE felt the need to comment on it. Especially the islanders, except to them it was a good thing – they were really pleased that I wasn't 'skin and bone' anymore. I didn't feel good about myself though, and I've worked hard to lose 15 of those pounds and am now feeling happy and healthy again with my weight. It was a tough lesson but I had to learn how to take care of myself properly here and find a good balance.
You don't need all that makeup. I've never been a girly-girl, or someone who enjoyed wearing a lot of makeup, but I used to wear some every day and worked in a corporate environment where you were expected to look 'polished'. I wear zero makeup here (except maybe once every couple months when I'm going out on a Friday night) and people constantly think I'm younger than I actually am. I also feel like it's more of a compliment now if someone thinks I look good, because this is what I actually look like!
A lot of us are really spoiled. Do you have water you can drink that comes out of your tap? Do you have power that doesn't go out every day? Do you have enough extra money to get a Starbucks every day? The people here have taught me humility. They go without so much that is a 'given' in many other countries, and they just deal with it as best they can. They don't complain about it on Twitter.
You can't run away from yourself. All too often, I meet people here who ran away from problems they had in their home country before moving here, and then are shocked that they keep running into the same issues. Just FYI, you don't magically become a different person simply because you moved to the beach.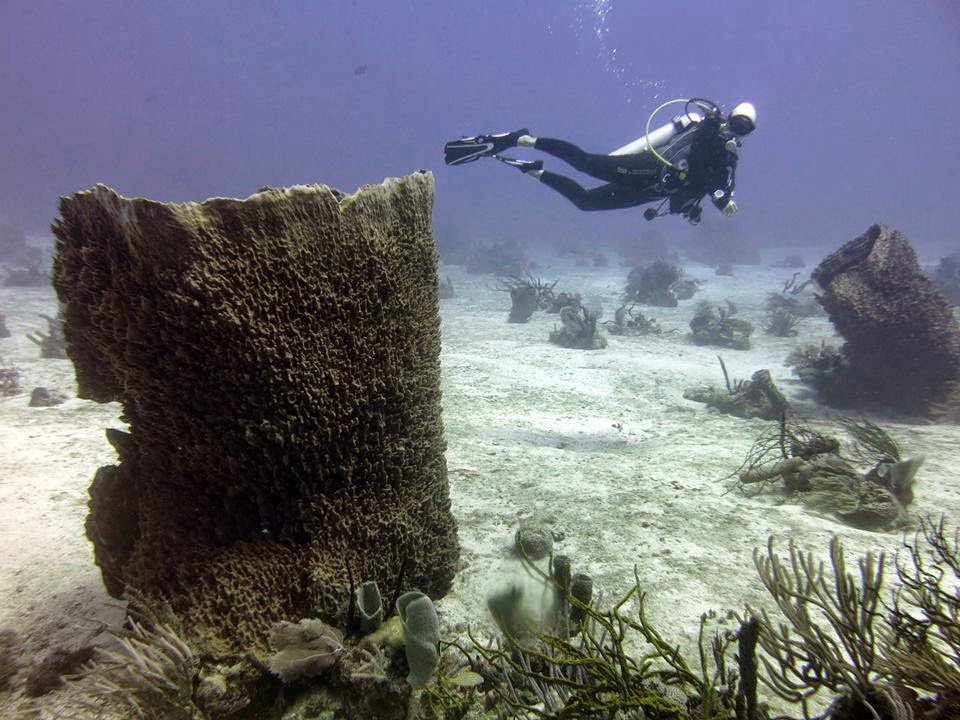 I don't know how much longer I will stay on Roatan, but I do know I'm incredibly proud of myself for reaching a goal I set for myself and then exceeding it. There was a big learning curve when I arrived, but I feel like I have finally hit my stride and know how to do what I need to do here. Two years is a big accomplishment and I know, despite whatever comes next, that I will always be able to look back on this and say that I did it.
You can read my previous monthly roundup posts here: Month 23, Month 22, Month 21, Month 20, Month 19, Month 18, Month 17, Month 16, Month 15, Month 14, Month 13, Month 12, Month 11, Month 10, Month 9, Month 8, Month 7, Month 6, Month 5, Month 4, Month 3, Month 2 and finally little old Month 1.
And last but not least, here's some news for you – I'm going to Canada!! I'm leaving here August 23 and will be in Canada until September 26. So you'll find posts for the next month will be Canada-based! I am super ready to EAT EVERYTHING and see my family and friends. Trying to co-ordinate some kind of epic summer meet-up somewhere with Colleen and Steph… any other Canadian bloggers around who want to get in on this?
Guys, make sure to follow me on Facebook, Instagram and Twitter … there's lots of extras posted there that don't make it onto the blog. I also have Google+ if anyone even uses that? And I'm on Bloglovin', so you can follow me there too! Plus it  makes me cheers to another two years of ridiculous adventures. So there's that.