TokyoTreat recently reached out to me to check out their amazing subscription boxes, full to the brim of delicious Japanese candy and snacks! It was a good day when this bright orange box showed up at my door:
TokyoTreat offers a variety of box types to suit any snacker's desires. Have a look through all the options on their site! (Note: affiliate link) I was sent a Premium Box to find out what TokyoTreat is all about.
Every box comes with a cute guide that explains (in English!) what all the treats are: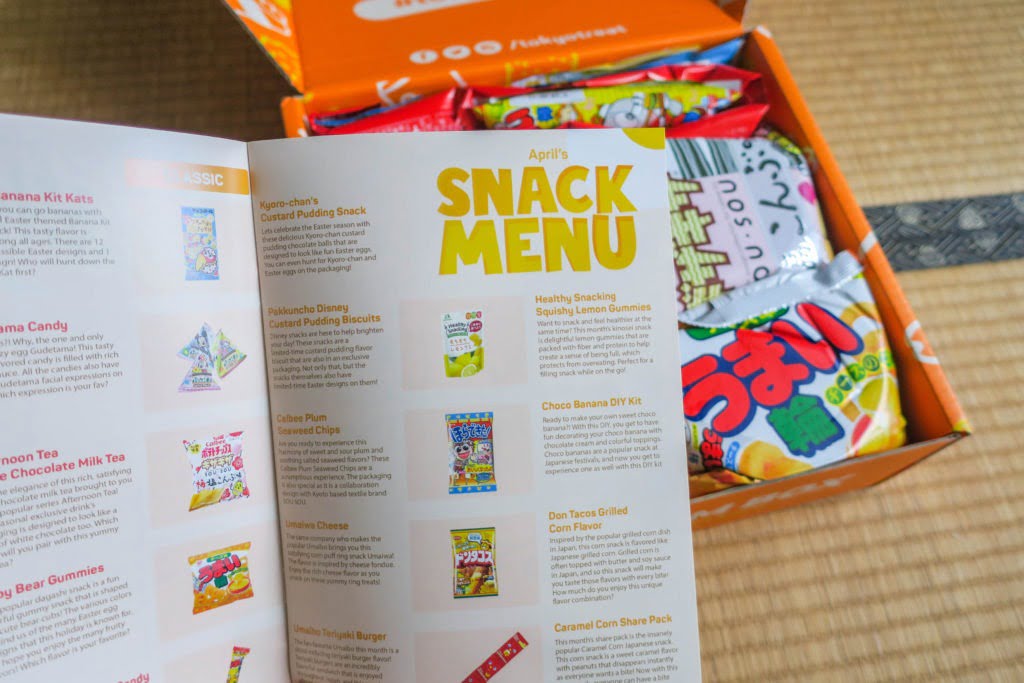 I learned a few things, too! My Japanese isn't good enough to read labels here, so I rely on Google Translate a lot. It gets the point across, but especially with ingredients it can get a little garbled, and with stylized Japanese on many packages it can't recognize the characters. It was interesting to see some familiar favorites, and find out the real name!
It was fun pulling out all the goodies from the box. Even living here in Japan, there were quite a few treats that I hadn't seen before! I was really surprised at how many things they managed to get into the box.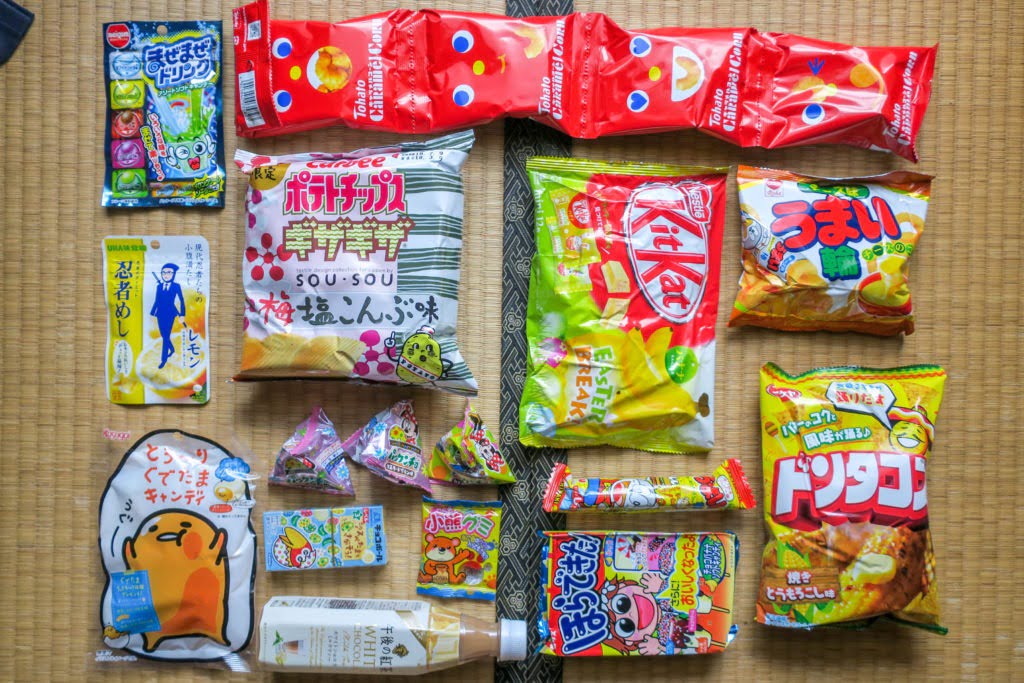 While I couldn't sample everything in the box due to my recent dietary restrictions, I was able to try a couple snacks that I enjoyed! For the rest of it, my friends had the horrible job of having to help by eating everything else. There were a lot of "CUTEEEEEE" and "yum!" going on while we plowed through everything.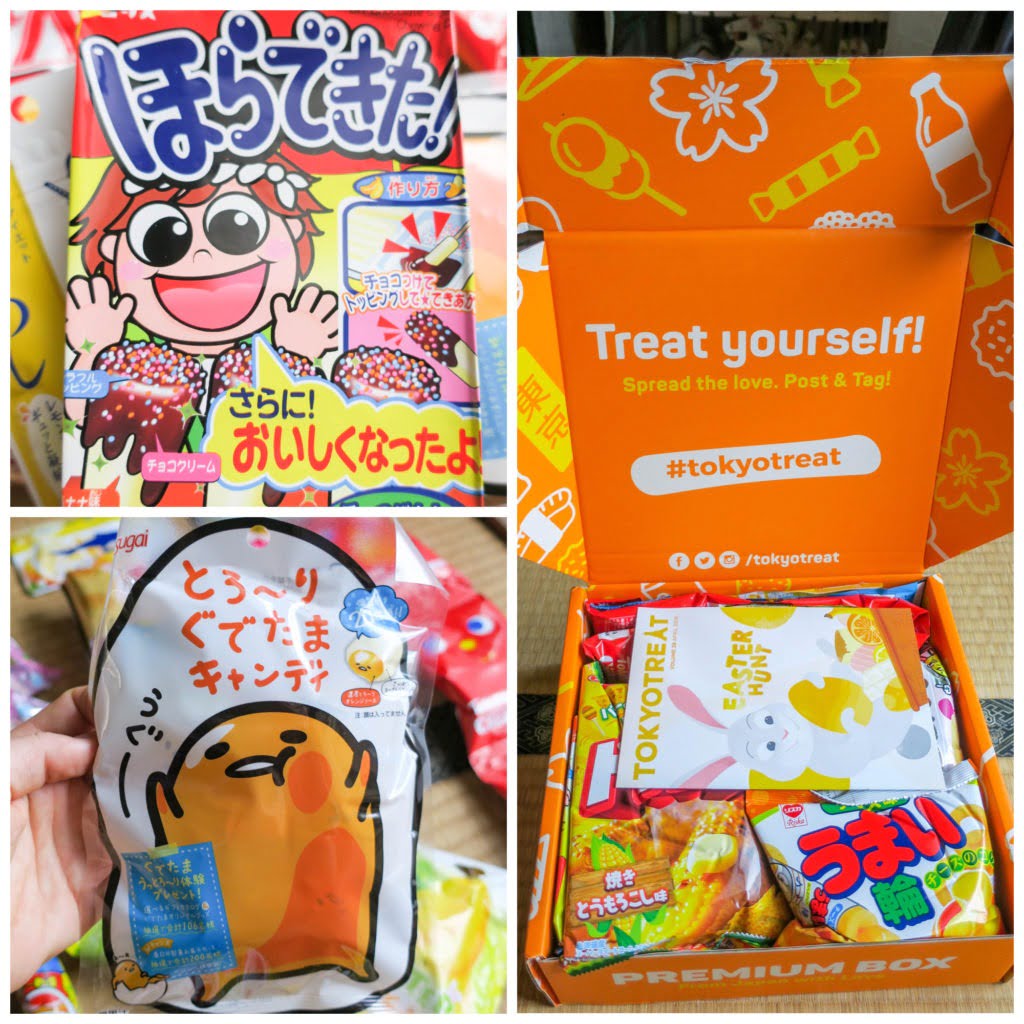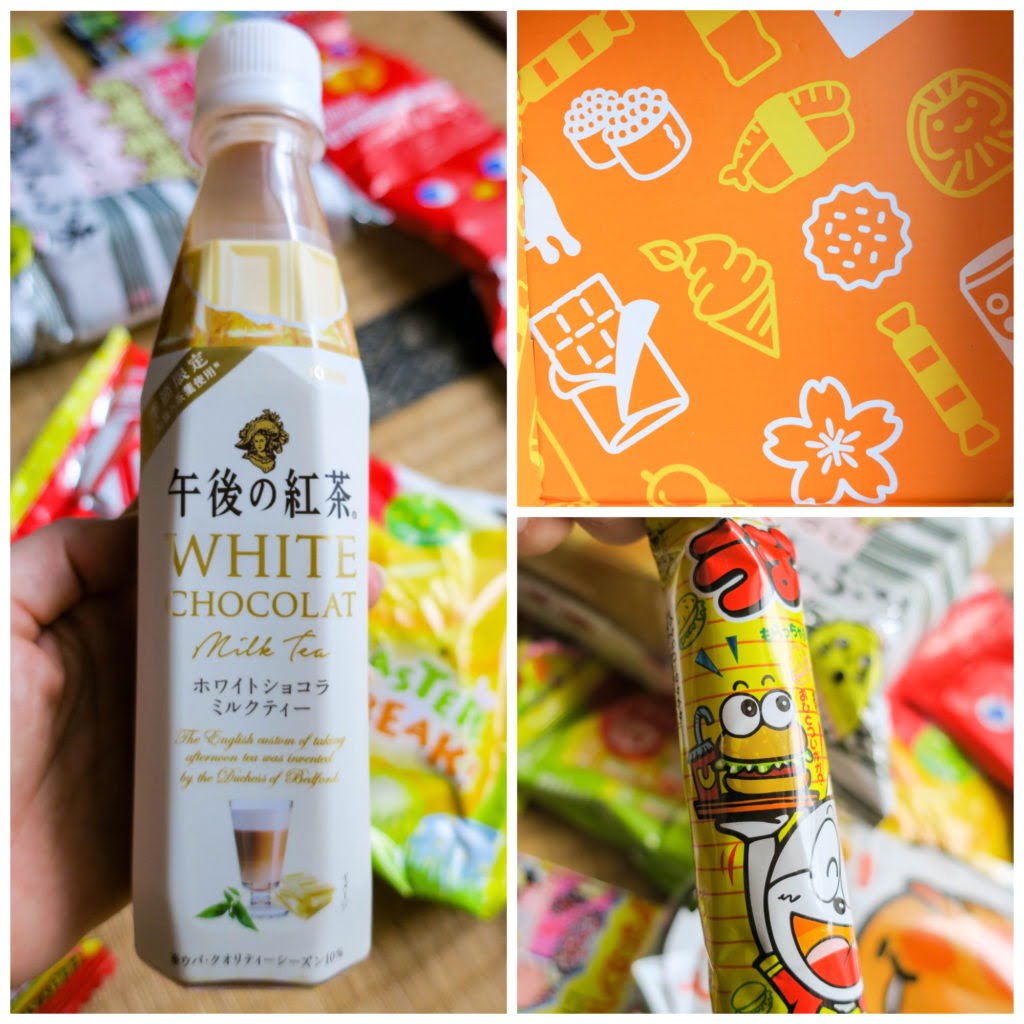 Now, I live in the land of crazy Kit-Kats, and have seen everything from sake to wasabi flavors. But I haven't seen these banana Kit-Kats anywhere in my town in the last two years I've been living here. They were a hit with my friends!
I had a look through the little book that came with the box, and it was interesting to see all that was included in it. Besides the detailed description of the treats inside the box, there were also giveaway contests, Japanese culture tidbits, and even a mini Japanese lesson: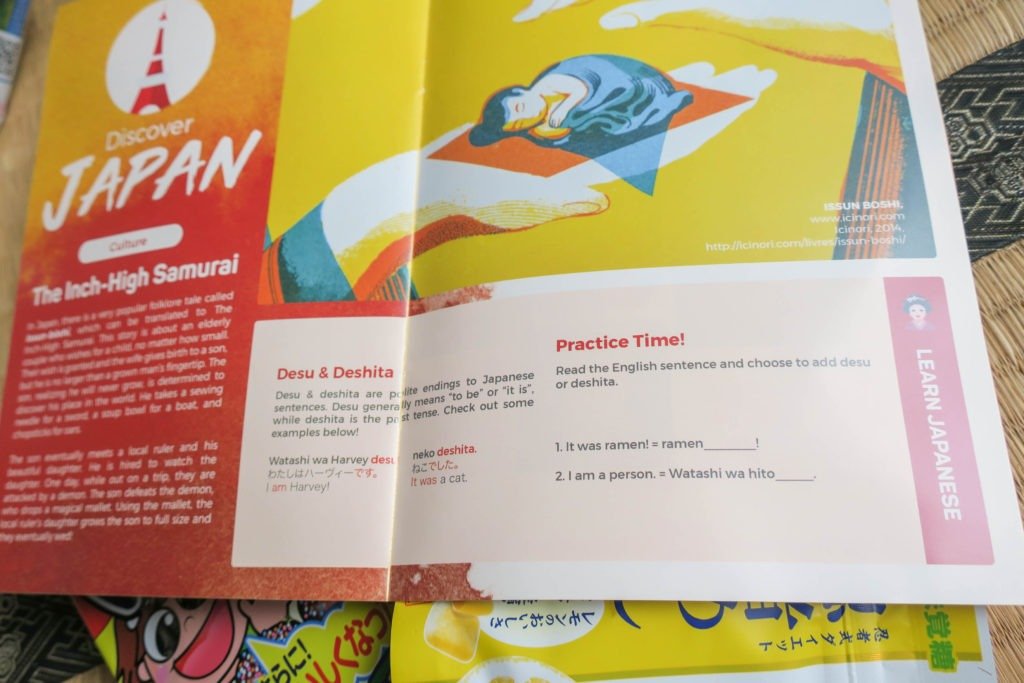 Overall, I was impressed with TokyoTreat. I live here, so I know how much these things cost in the stores. I also know how much sending boxes costs at the post office. I think this is a great deal for people living outside of Japan who want to get authentic Japanese candy and snacks right to their door. I like that there's different options for the style of boxes, and with all the snacks and candy in this country I'm sure you'd never have to worry about repeats. Plus, having the English explanation of the snacks is great for people who can't read Japanese! This would also make a really fun gift for any Japanophiles in your life.
Japanese candy and snacks are unique and a lot of fun. What's better than a box of them showing up at your door every month? Visit TokyoTreat for more info on how to get started.

Many thanks to TokyoTreat for sending me a premium box to try for this review. All opinions are my own, as always! This post contains affiliate links. There is no extra cost to you if you use these links. Thanks for supporting Cubicle Throwdown!