WELCOME TO THE BRAND-SPANKIN-NEW CUBICLE THROWDOWN!
It's bigger and better than ever – and I can't think of a more apt way to celebrate my 300th post than with a completely new site! Lots of things have changed in my life, so I wanted my site to be updated too. While Roatan and diving will always have the #1 place in my heart, I wanted my site to be a little less scuba-centric and better reflect what my life is like now.
A Brand New Cubicle Throwdown
While I've had a couple redesigns in the past, this was my first major one, so of course it took a little longer than expected. But I'm back and I'm so happy to show you all my new site! I finally, finally, FINALLY got off the Blogger platform after a ridiculous 2-day outage with no customer support pushed me over the edge. This beautiful new site you see is running on Wordpress and is completely self-hosted. (I'm using Bluehost now and highly recommend it. You can use that link to sign up, and I'll get a small commission to offset my hosting, at no extra cost to you!) I hope there's never another outage, but if there is, at least I'll have someone to call and help me get it fixed.
I hope you love my new design as much as I do! The customization of my new site's theme was all done by the talented Lisette of High Note Designs. She also completed my Blogger to Wordpress migration for me because I am useless with this kind of stuff. Lisette also designed a fantastic logo for me, which you'll see soon. If you need anything done in this realm, I highly recommend contacting Lisette! All I did was give her this color palette that I wanted to use, and she did the rest:

The new header image is my own creation, so if you don't love the way it looks, don't let that reflect on Lisette's skills 🙂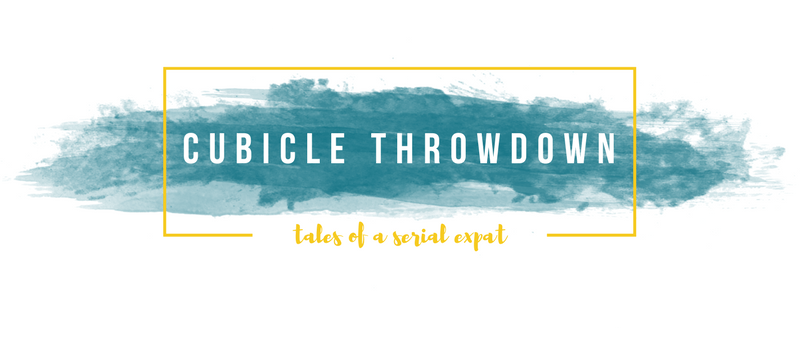 I also have finally gotten rid of the Diqus commenting system. [I know a lot of you hated it *cough cough Alex cough* 🙂 .] I'm hoping you guys will enjoy this cleaner and easier system. It should be able to better direct traffic back to the commenters own sites as well. Let me know if you like it – leave me a comment below!
Other new items:
easier social media sharing buttons for images and below posts
an overhauled About Me page with a new photo!
the sidebar ads are gone
better comment spam protection so you and I don't have to wade through love doctor crap
more direction for me when drafting posts so that my posts should be easier for you to read (I don't think this will quite be the death of my egregious run-on sentences, but we'll see)
Bumps and Tweaks
As with all site migrations and redesigns, there's bound to be a few issues that need fixing here and there. If you find any broken links or other problems, please contact me. I know some of the imported posts look a little wonky with the size of the photos and the text justification. It's half my fault for drafting them in Word and then posting in Blogger, and half Blogger's fault for ridiculous coding of the text in posts. I'll get to these over time. But for now, new posts will be my priority.
What's Coming Up
I have SO MANY things to tell you guys! I've done loads of trips around my area of Japan in the last couple months and I also have lots of info posts about my job as an English teacher here in Japan. I also still haven't written about my South Korea trip, and I'm going to the Philippines next week!! So please enjoy everything that's coming up – I'll be making up for lost time.
It's been five years since I started Cubicle Throwdown, and it's come a long way. I've gone from a cubicle drone hoping for an escape, to a scuba diving instructor in the Caribbean, to an English teacher in Japan, all in five years. I love that this journey and all its ups and downs have been documented on here. I love that so many people have been following me throughout all the craziness that is my life. I've made some amazing connections with people, received incredible media and writing opportunities and even gotten jobs – all from having this site. And I'm really grateful for that.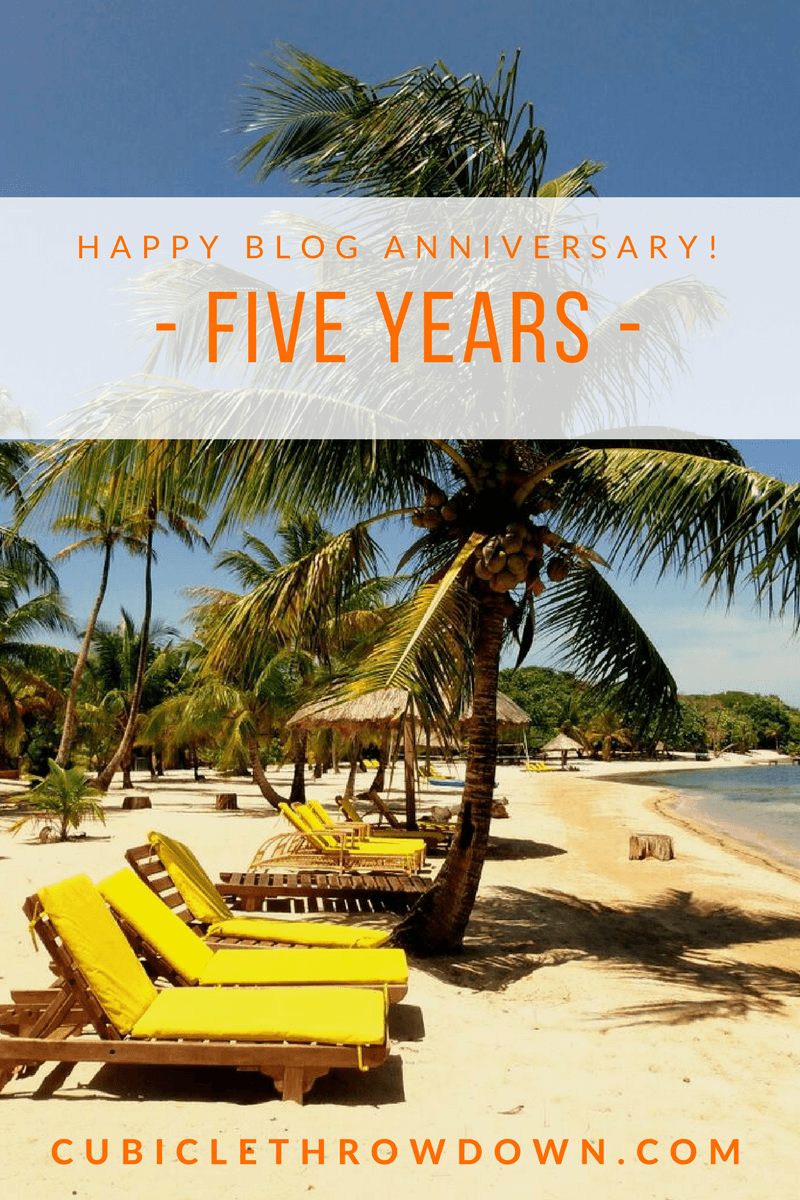 Thanks everyone for coming along on this ride. I hope you continue to enjoy Cubicle Throwdown in this new bigger and better edition!
Want more Cubicle Throwdown in your life? Of course you do, you rockstar. You can follow me on Facebook, Twitter, Instagram, G+ and Pinterest, if you like. You can also add me to your Bloglovin' feed, or email me! If social media is not your jam and you just want my posts straight to your inbox, check out the sidebar and put your email address in the "Never Miss A Post" box. No newsletters or spam, just my posts – scouts honor. xo!